Bain Oil Company / Bain Heating & Air Conditioning
Heating & Air Conditioning ServiceArea: Greensboro, High Point, Winston-Salem, Kernersville, Walkertown, Lewisville, Clemmons, Summerfield, Oak Ridge, Stokesdale, Jamestown, Archdale, Thomasville, Lexington, Pleasant Garden, Asheboro, Burlington, Gibsonville, Eden, Madison, and Reidsville
Home Heating Oil Delivery Area: Please call any of our three locations in Greensboro, High Point or Winston-Salem.
WHOLESALE TANKER DELIVERY IS AVAILABLE WITHIN A 125 MILE RADIUS OF GREENSBORO INCLUDING VIRGINIA.
COMPANY OVERVIEW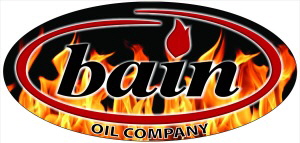 Bain Heating & Air Conditioning began operations in 1946 as an oil distributor. Today we not only sell petroleum products, but we sell and service heating and air conditioning units. We have concentrated all of our energy into serving the piedmont region of North Carolina, building a foundation of integrity and results-based service that our customers expect. We are a family owned organization which believes that personal ownership drives results, responds quickly to industry changes and delivers a product and service that represents our high standards of quality. Our commitment to you is to provide professional service at a competitive price, value-added services which separate us from the competition, and a sincere approach to fulfilling your home and business needs.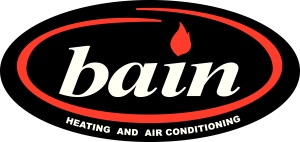 Bain Heating & Air Conditioning can service any make and model of heating and air conditioning unit (oil, gas, electric and heat pumps). We also install several of the finest heating and air conditioning units on the market today. Financing is available.
We hope that we will have the opportunity to serve you in the future and demonstrate how Bain Heating & Air conditioning can partner with you to meet your heating and air conditioning needs for years to come.